If you're seeking a luxurious ride, a debate between the 2020 Lincoln Corsair vs. the Cadillac XT4 is bound to crop up. After all, if you've spotted the Lincoln Corsair or Cadillac XT4 cruising around the Richmond, Mechanicsville, and Ashland streets, you surely were drawn in.
Both luxury SUVs have been designed to deliver a powerful and comfortable ride. When you dive into their features and specifications, though, it becomes clear which SUV reigns supreme.
At Richmond Lincoln, we crafted this comparison to provide an in-depth look at the Lincoln Corsair and Cadillac XT4.
---
Performance Specs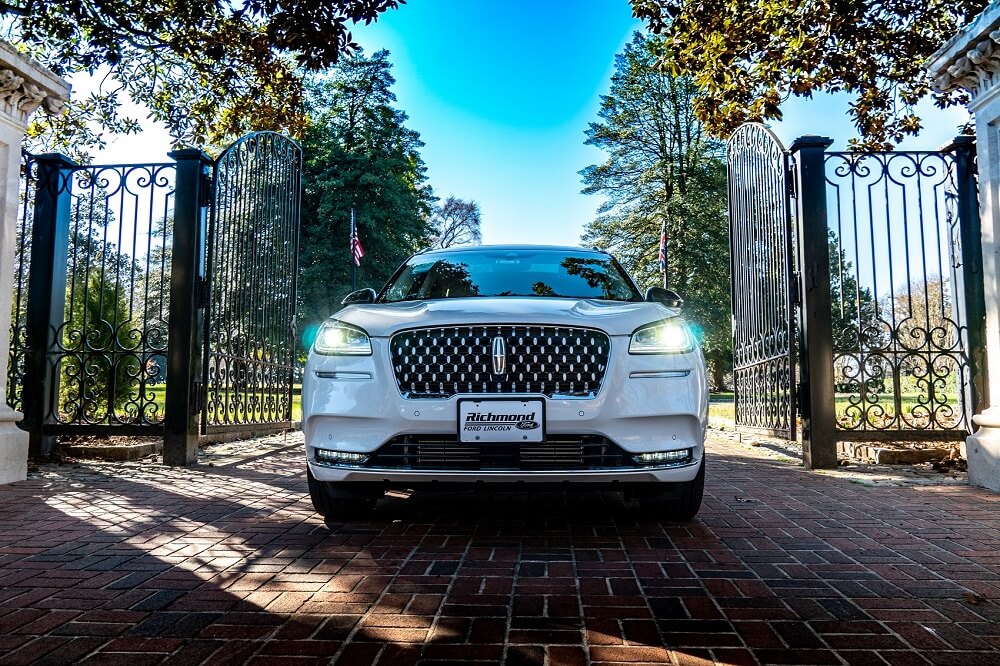 Along with their high-end features, luxury SUVs appeal to many drivers due to their customization in terms of performance and style. With the 2020 Lincoln Corsair, you can adjust its on-road performance by choosing its engine. The same can't be said for the 2020 XT4; it only comes with a single motor under the hood.
The Cadillac XT4 has a 2.0L 4-cylinder, which generates 237 horsepower and 258 lb-ft of torque. Not only do you get to choose your engine for the 2020 Lincoln Corsair, but both are stronger than the sole Cadillac motor. Your choices for the Lincoln SUV are:
Turbocharged 2.0L 4-cylinder-250 horsepower and 280 lb-ft of torque
Turbocharged 2.3L 4-cylinder-295 horsepower and 310 lb-ft of torque
---
Cargo Capacities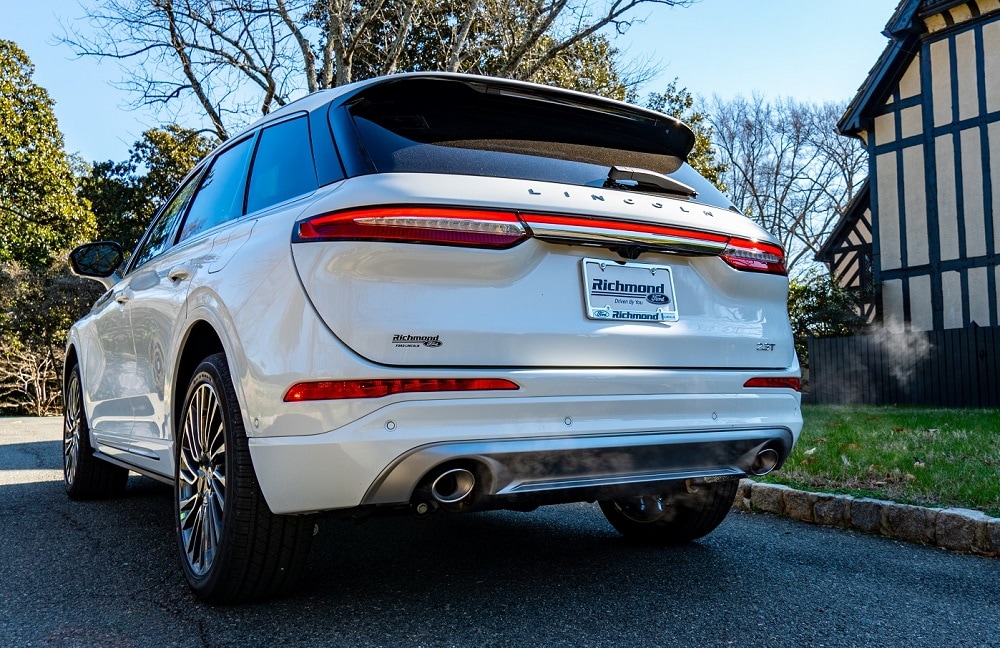 Luxury and practicality go hand in hand with both the 2020 Lincoln Corsair and Cadillac XT4. During your travels, you'll want ample room to store your luggage, gym gear, and other belongings. When you compare their total cargo space, though, it's the Lincoln Corsair that has done a better job of carving out room for you, your passengers, and your items.
With the Cadillac XT4, you'll have up to 22.5 cubic feet of cargo space behind the second-row seats. You can fold those second-row seats down and enjoy 48.9 cubic feet of room.
As for the Lincoln Corsair, you'll have impressive space behind the second row-27.6 cubic feet, to be exact. Need more room? Fold the second-row seats back to reveal 57.6 cubic feet of cargo space.
---
Passenger Space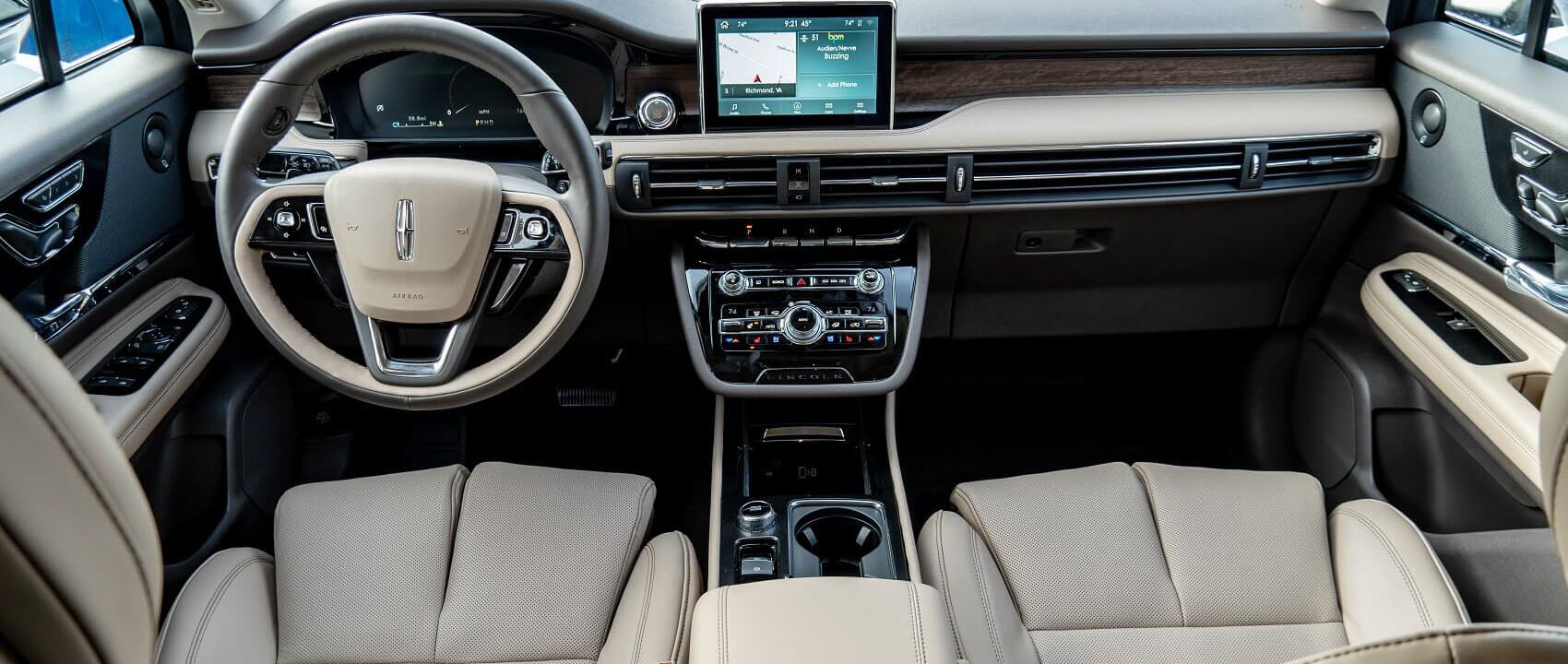 Given the discrepancy between the Lincoln Corsair and Cadillac XT4 in terms of cargo space, it's not a surprise that the Lincoln SUV pulls ahead with passenger room as well.
The total passenger volume of the 2020 Lincoln Corsair comes to 102.5 total cubic feet, besting the 100.6 cubic feet of Cadillac XT4. Comfort further favors the Lincoln Corsair, which offers 43.2 inches of front legroom. On the other hand, you'll only have 40.4 inches of legroom in the Cadillac XT4.
---
The Verdict: 2020 Lincoln Corsair Surpasses the Cadillac XT4
In the end, the 2020 Lincoln Corsair proves to be the ideal companion thanks to its potent performance and spacious cabin. See the Lincoln Corsair in action around Ashland, Mechanicsville, and Richmond by coming down to Richmond Lincoln!